CULTURE AND VALUES
Being in a new stage of development and based on a new development starting point, we need a firmer belief to stick to the deed deep inside. We build our prospect and rebuild our mission to find clearer incentives and inspirations; we introspect our responsibilities and values to shine the brilliance of of the humanity in the company's attributes.. We know that culture is the positive magnetic field of ALPA business; ALPA culture and values are another expression of the ideal beliefs and spiritual temperament of ALPA employees.

CREATING THE FUTURE OF ADVANCED MATERIALS
WITH POWDER TECHNOLOGY
ALPA has never been as close to the growth and destiny of many companies as it is today.
While the future is nearing, we are also reaching a clearer understanding of ourselves. Only those on the same latitude can fuse with each other; and only those who are like-minded can walk shoulder to shoulder.
TO BECOME AMONG THE BEST IN THE WORLD IN THE FIELD OF POWDER EQUIPMENT
To become the closest partner for companies to create the future of advanced materials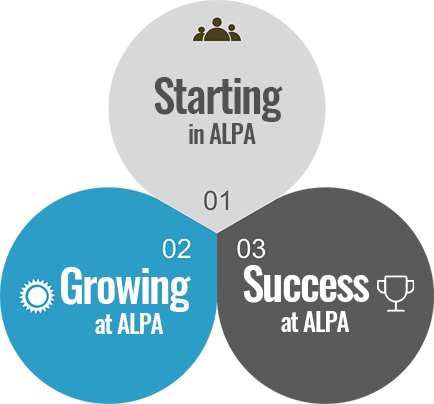 Quality
 is the pride of an enterprise
Customizable and meticulous, spirit of craftsmanship, rigorous inspection, conscientious and responsible
Innovation
is the soul of an enterprise
Visionary senses, advanced concepts, customized service and professional solutions
Values
Personal values are integrated into corporate values
Perfect services, win-win with co-renting, international vision, co-creating a better future
THE ORDINARY BUILDS THE EXTRAORDINARY
Countless ordinary ALPA members are working diligently to build an extraordinary enterprise
We serve for the future development of material technology and advanced particle processing technology
Peers
Continue to growth with customers to co-create a win-win situation
Empower
Assist customer in creating the future of advanced materials
Connect
Share with customers and connect them to business opportunities
Open
Share openly with all enterprises and partners
STEADILY IMPROVE BRAND VALUE
From point to point, from detail to the whole, ALPA is brave enough to surpass itself.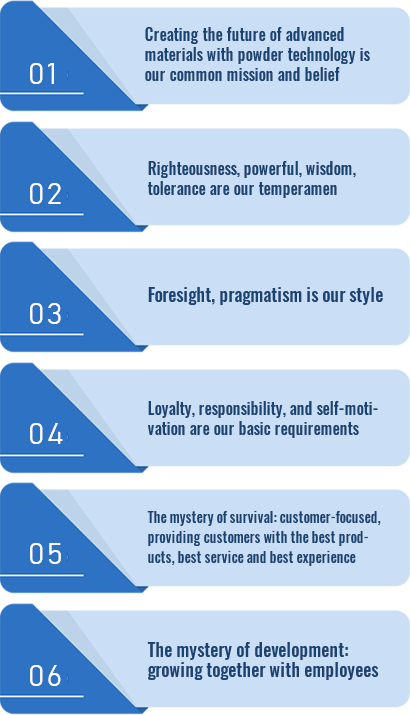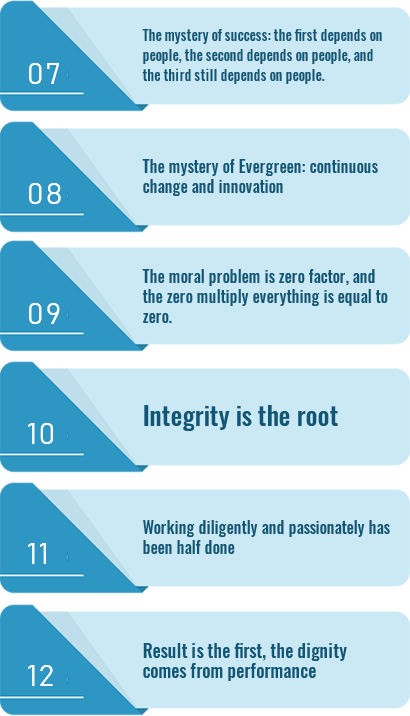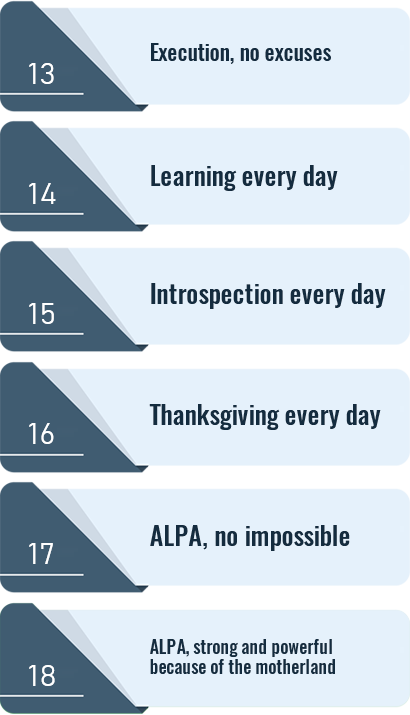 EVERYONE'S STORY IS LIKE A DROP OF WATER
But what all these droplets can accumulate to form, are an ocean with no limits and inspirations with no ends
Director of Sales-Wenwei Liu
Liu Wenwei, the company's director of sales department, often shared with colleagues a word: no matter what we are in the past,we can fight for the new self in the future by work hard. He said so, and he did the same. In order to sign the first batch of customers, he had worn out 4 pairs of shoes in one month.
Assembly Workshop Director - Anchuan Chen
The assembly workshop has been in existence for ten years. In the past ten years, his head Anchuan Chen has been insisting on going to the workshop half an hour in advance every day, never interrupted, no matter rain or shine.
Head of the design institute-Chaoqun Xu
Chaoqun Xu, who joined ALPA in 2010, is very passionate about his work and business learning, and has laid a solid professional foundation in the ALPA Design Institute.In March 2011, the company sent him to a foreign non-metallic mine customer to solve the problem.