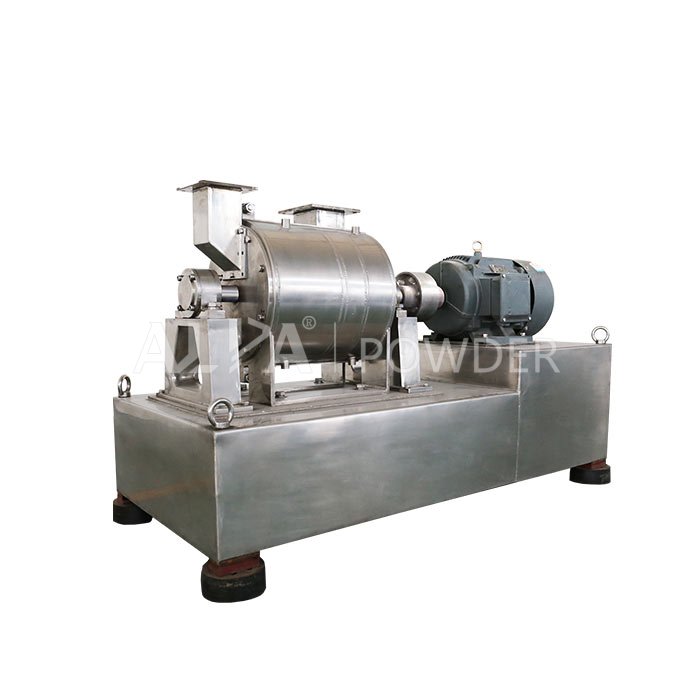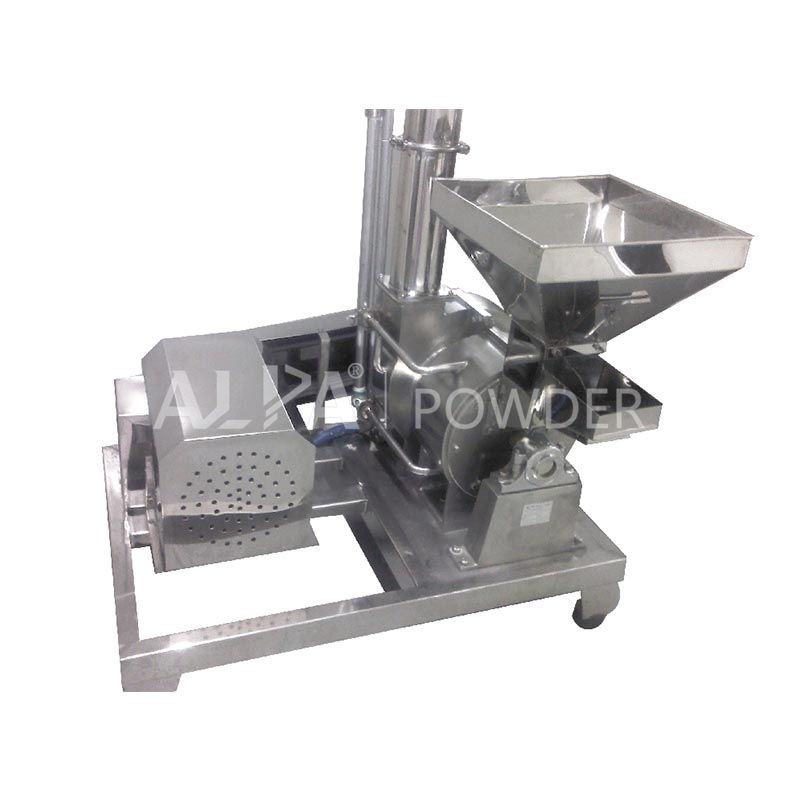 CUM-L Wood Fiber Mill

Widely used in Chinese herbal medicine, wood flour, wheat stalk, corn stalk, rice stalk, sorghum stalk, millet stalk, sesame stalk, peanut shell and other industries.
Available D50:50~180μm.
No sieve classification to avoid difficult screening
Negative pressure operation, Friendly-environment, GMP/FDA standards.
It is dust-free during the grinding process and can be installed in a clean workshop.
Independent air inlet and exhaust system
20~30% higher than the same type of grinding equipment
Compact structure and small occupation. easy to disassemble and clean
Lower installation power, wide application, high cost-performance.
High efficiency, low production cost, widely used in the pharmaceutical and food fields
Suitable for grinding of fiber materials such as Chinese herbal medicine and straw etc.
Grinding is in closed system, low dust and noise, clean and environmentally friendly production process.
PLC control system, easy operation.
Optional explosion-proof design, meet the ultra-fine grinding processing requirements of flammable and explosive oxide materials
High-temperature, low-temperature, normal-temperature, airtight cycle, Inert gas cycle designs are available, for different grinding requirements of different materials.
CUM-L Wood Fiber Mill
Working Principle
1.The material (≤6mm) is sent to the grinding chamber under negative pressure. The grinding chamber consists of three grinding zones:
The first grinding zone: pendulum – can grind various harder materials, such as minerals, leather, animals;
The second grinding zone: pendulum knives – can grind various fiber materials, rhizomes, whole grasses, fruits, fungi, flowers and others;
The third grinding zone: fixed knives – control particle size by adjusting the gap.
The material is conveyed to the classifying chamber. Centrifugal force field is generated by classifying impeller.
The qualified fine powder is moved to the center of the rotor, sucked away by draft fan, and then collected by cyclone collector; the coarser particles return to grinding chamber for secondarily grinding. Material recovery rate is above 99%.
2. Designed according to the "GMP" standard of the pharmaceutical industry. Stainless steel. Dust-free and can be installed in clean workshop.
3. Easy to operate, high efficiency and low cost. Widely used in pharmaceuticals and food industries.
4. Could be used not only in single machine, but also in closed loop system with air classifier to obtain finer particles.
CUM-L Wood Fiber Mill
Technical Parameters
Parameter
CUM240-L
CUM300-L
CUM500-L
CUM600-L
CUM700-L
Production Capacity (kg/h)
3~15
10~40
20~80
60~120
80~200
Rotate Speed (rpm)
3000
3000
3000
3000
3000
Input Particle Size (mm)
≤6
≤6
≤6
≤6
≤6
Produce Size (Mesh)
80~300
80~300
80~300
80~300
80~300
Power (kw)
7.5
11
22
37
55
Note: The production capacity is closely related to the particle size, specific gravity, hardness, moisture and other indicators of the raw materials. The above is only for selection reference.
CUM-L Wood Fiber Mill
Album

"

I don't know how to choose the best for me."
IT DOESN'T MATTER
LET US HELP YOU!
The raw material and the particle size, output, and application industry of the finished product determine the choice of equipment and process. As an expert, you will not be unfamiliar with this.If you have any questions, don't worry, please leave us a message, or "Live Chat" in the lower corner of this page, or contact us via our phone or email.
ANY QUESTIONS OR DEMANDS
PLEASE CONTACT US RIGHT NOW!
Learn More & Get Quotation
Please tell us your needs.
Our engineer will send you solutions and quotes for free.