Three-In-One Laboratory Classifier Mill
The first three-in-one combined structure is flexible in jet milling, air classifying and mechanical grinding. Suitable for 325-10000 mesh (45μm-1μm).
Features:

Compact structure, convenient combination, gas seal, small footprint, PLC control, easy operation, wide application. Easy to disassemble and clean, no dead ends. Can be applied to a variety of grinding processes.

Applicable:

Especially suitable for R&D and testing of new products in research institutes, universities laboratory, research institutes and factory laboratories.
Material enter jet mill (mechanical mill) by automatic feeding system, the particle is separated by high-speed rotating classifier impeller, the qualified powders are collected into cyclone collector, coarse particles are returned to grinding zone. If need to classify the materials separately, adjust impeller speed through frequency converter to achieve classifying different particle sizes.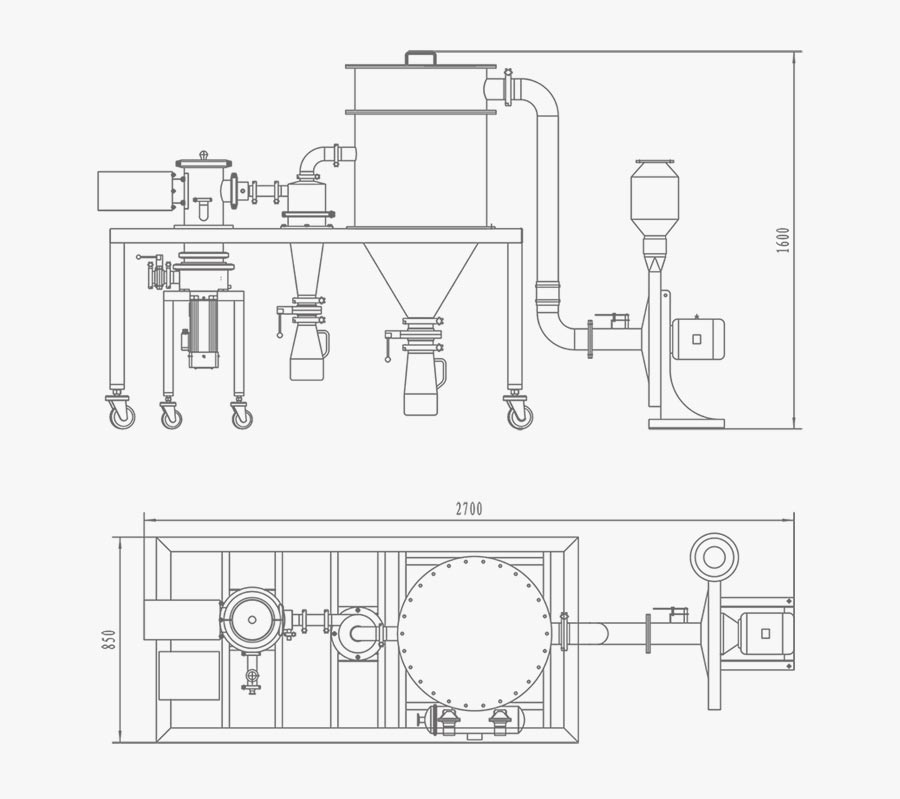 Learn More & Get Quotation
Submit your request here and our engineers will contact with you as soon as possible.
Or email us