Available D50:1.5~45μm.
Jet mill, air classifier and impact mill are integrated into a whole machine body .
Compact structure, easy operation for transferring one function into another function.
Inert gas is available for protection, high safety guarantee..
High efficiency hermetic structure
Horizontal high-speed classifying wheel up to 18,000 rpm
Mobile mechanical grinding unit are convenient for disassembly and assembly.
Dimensions (length, width, height) 1580x920x1470mm, small grinding area, easy to operate
Can be applied to a variety of grinding processes.
Especially suitable for R&D and testing of new products in research institutes, universities laboratory, research institutes and factory laboratories.
Grinding is completed in closed system, little dust, low noise in a clean and environmentally friendly process.
PLC control system, easy operation.
Inert gas circulation atmosphere, powder classification of flammable and explosive materials
High-precision filter material can be selected with a filtration accuracy of 0.1μm and 99.99 capture
The inner liner can be made of alumina, which is resistant to abrasion and less pollution.
Key parts are fully ceramic to keep the product free from metal contamination.
Three-In-One Laboratory Mill and Classifier
Technical Parameters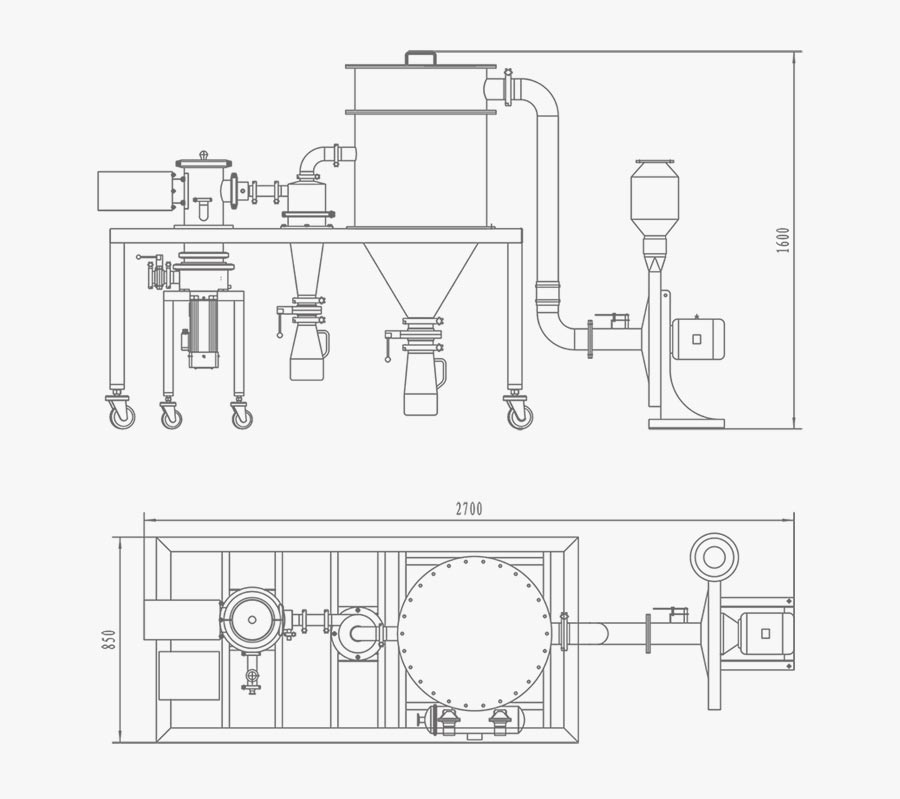 Three-In-One Laboratory Mill and Classifier
Album

"

I don't know how to choose the best for me."
IT DOESN'T MATTER
LET US HELP YOU!
The raw material and the particle size, output, and application industry of the finished product determine the choice of equipment and process. As an expert, you will not be unfamiliar with this.If you have any questions, don't worry, please leave us a message, or "Live Chat" in the lower corner of this page, or contact us via our phone or email.
ANY QUESTIONS OR DEMANDS
PLEASE CONTACT US RIGHT NOW!
Learn More & Get Quotation
Please tell us your needs.
Our engineer will send you solutions and quotes for free.