01/

Why choose EPC project service?
  As the technological renewal cycle is gradually shorten and market competition is gradually getting fierce,    traditional project management mode is unable to meet the customers'high requirements for mill equipment manufacturers any more. More and more powerful powder making companies begin to need popular EPC project service .  EPC project service covers project design, equipment supply, project construction, installation and commissioning, personnel training, after-sales service and quality inspection etc by relying on the manufacturer's perfect development &research, production, sales and service system to  ensure the project  is smoothly carried out.
Compared with the traditional project management mode, what are the advantages of EPC project service to attract customers?
02/

Why choose

ALPA's

EPC project service?
There is a saying "don't  contract the porcelain work if you have no diamond driller ,". The company contracting EPC project must have strong soft and hard strength. ALPA integrates R&D, design, production, marketing and service together. We manufacture many ultra fine powder production lines including ultra-fine and ultra-pure grinding and classifying, powder shape control and selective grinding, powder surface modifying and coating etc., our self-developed&researched airflow mill, mechanical mill, air classifier,  powder surface modifying&coating line and ball milling&air classifier system were provided to more than 1000 customers in more than 100 countries and regions. In the past 18 years, ALPA's products were provided in various powder fields, so we have rich practical experience in ultra-fine powder industry to ensure high quality EPC project can be provided for our customers.
Customized solutions
Guided by customer's demand and based on sample test we make practical and applicable project solution covering project design, equipment supply, project construction, installation and commissioning, personnel training, after-sales service and quality inspection etc..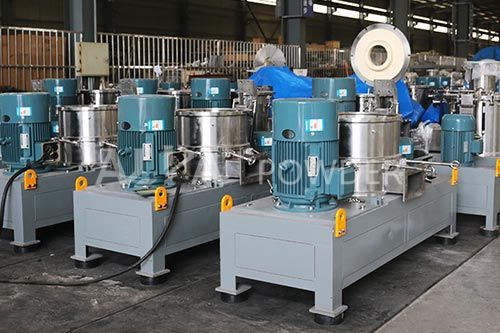 Strong manufacture strength
ALPA has a large-scale manufacturing base with 40000㎡and more than 100 sets of systematic and perfect manufacture and machining equipment and line. Mechanical machining process standard is carried out by ALPA, so ALPA's manufacture capacity and process level reached a higher grade.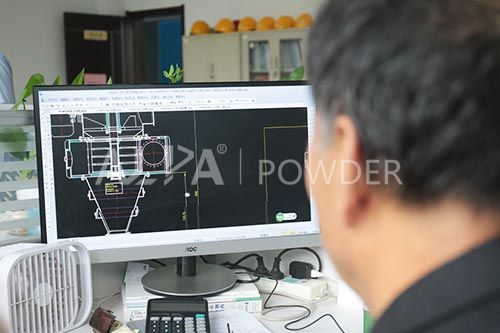 Strong technology research&development strength
ALPA company keeps a higher level in this ultra-fine industry by combining feedback from thousands of our users, cooperating with the worldwide famous universities and research institutes and discussing with them frequently at will and establishing ALPA Ultra-fine Powder Technology Research Institute and a test base covering 5,000㎡ on this basis, twenty three technological research projects transformation and 31 patents are achieved.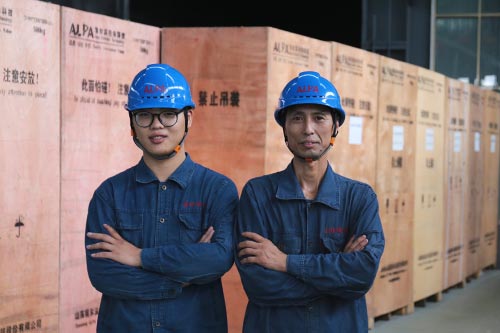 Excellent talents Possessing
We possess the talents advantages admired by the whole industry. Our product R&D engineers, process engineers and project managers have experienced much on the customers'site and have achieved a lot of knowledge for these many years, they can combine theoretical knowledge and practice together to achieve accurate process control and to make the whole project go forward more scientifically, reasonably ,economically and steadily so as to make the whole project can run smoothly.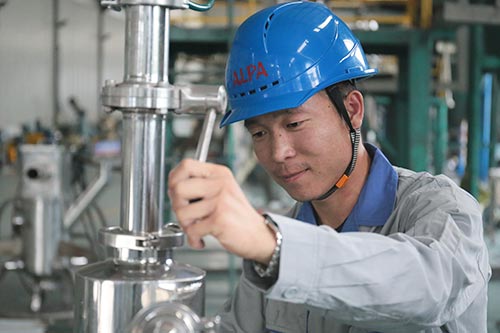 All sided service with best quality
From the moment you cooperate with us, you begin to enjoy our all-sided service with best quality from professional solutions for your consulting to solutions customizing for you, from strict before-delivery inspection&acceptance to delivery in time, from installation guiding and commissioning to rapid response system for maintenance, ALPA service team covers more than 100 countries and regions in the world in 365 days a year and 7 x 24 hours a week.
03/

E+P+C

Different level Inspection for key processes
EPC(Engineering Procurement Construction) is also called "turnkey project", the project contracting company shall be responsible for all the work in all stages from project design, budget, material procurement, construction, trial operation to equipment acceptance etc. and provide clients with a project which can meet use function requirements and use conditions, this company has a full responsibility for quality, progress, cost and performance stability. ALPA has many years'rich experience in EPC project in the ultra-fine grinding field and its comprehensive strength can be witnessed in this industry. In recent years, many domestic and foreign customers have chosen ALPA for EPC projects and all these EPC projects have been successfully accepted.