Compound coating process
The most used coating process by the world's mineral magnate/ the minimum dosage of modifier / the best coating effect
Applicable:
Widely used in the coating of various materials in the non-metallic mineral industry. Contains: quartz, powder quartz, fused silica, cristobalite, quartzite, vein quartz, quartz sand, feldspar (sodium, potassium), sepiolite, andesite plagioclase, nepheline syenite, garnet, oblique Feldspar, illite, kaolin (calcined kaolin, coal kaolin, washed kaolin), light calcium carbonate, heavy calcium carbonate (calcite, limestone, marble, chalk), talc (white, black), barite, mica (natural, synthetic), bentonite, andalusite, brucite, montmorillonite, graphite, diatomaceous earth, bauxite, petroleum coke, coal powder, magnesite, perlite, attapulgite, spinel, Tourmaline, medical stone, monazite, pyrophyllite, dolomite, rectorite, diopside, translucent stone, porphyrite, cordierite, vermiculite, mullite, clay, clay and other minerals.
Wide Range of Applications
The ideal coating effect can be achieved for various inorganic mineral powders.
High Coating Efficiency
The highest cladding ratio or coating effect is achieved with minimal coating material or cost.
High Automation
The entire system is easy to operate, high efficiency and low cost.
Flexible Production Process
According to material characteristics and customer request, a continuous production process or a batch production process can be selected.
Rich equipment selection
Has variety of options for different processes.
Customizable Solution
Provide technical consultation and personalized solutions for coating process according to material characteristics and product use.
Surface coating mechanism and process requirements
Coating mechanism
The basic principle of coating: obtain the highest coating rate or coating effect with the minimum coating material or cost;
Surface coating of mineral fillers, the main functions include dispersion, viscosity reduction, filling, and interface mechanics;
The most commonly used coating methods are: surface chemical coating method, coated coating method, mechanical force chemical coating method;
The coating methods mainly include: coating mechanism, modifier, coating process and equipment, process control, product testing and evaluation;
If the purpose, method and modifier of the coating are different, the process and equipment are also different.
Basic Process Requirements
The modifier uses dilution, emulsification, spray addition and other measures to improve the dispersion, preferably continuous spray or drip with the continuous feeding of the powder;
Precision metering and uniform feeding of modifier and materials to ensure the instantaneous precision of the ratio of the two, to achieve uniform and firm coating of the modifier on the surface of the powder, good controllability and stable product quality;
The regulation of the temperature and time of the system should meet the requirements of the coating mechanism or the modifier on the process conditions, and ensure the sufficiency of the coating reaction;
the equipment operating conditions are good;
The use of auxiliary equipment (deagglomerator or classifier), environmental factors (temperature, humidity), etc.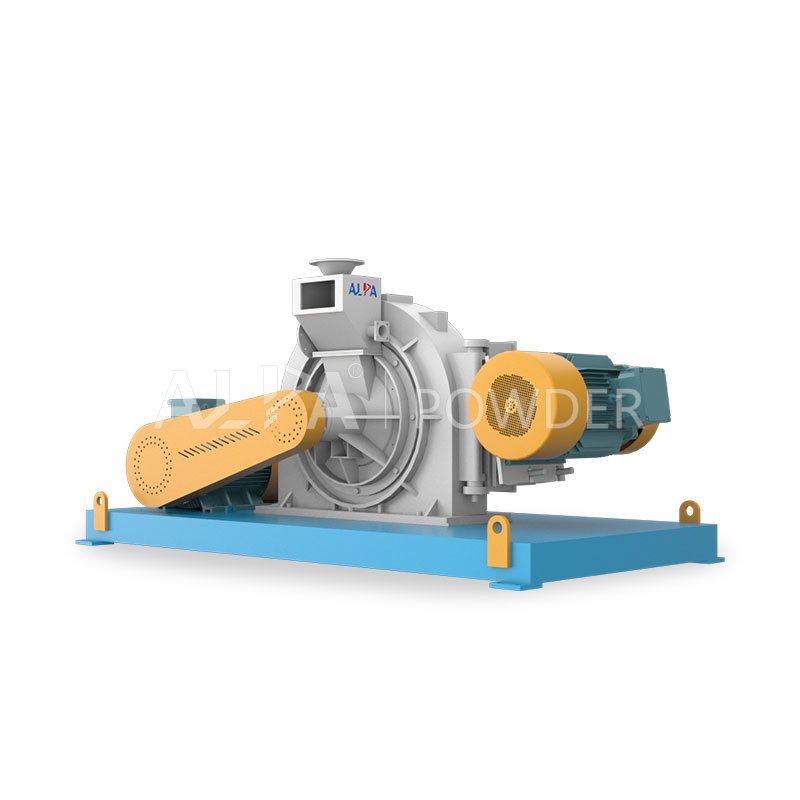 Pin Mill Coating Machine
Normally, this type is very popular in European and American markets.
Two rotors running in opposite direction, their linear speed can be up to 200m/s.
High-speed impact, shear and friction lead to full dispersion of materials and temperature rise, resulting in powder modification completely.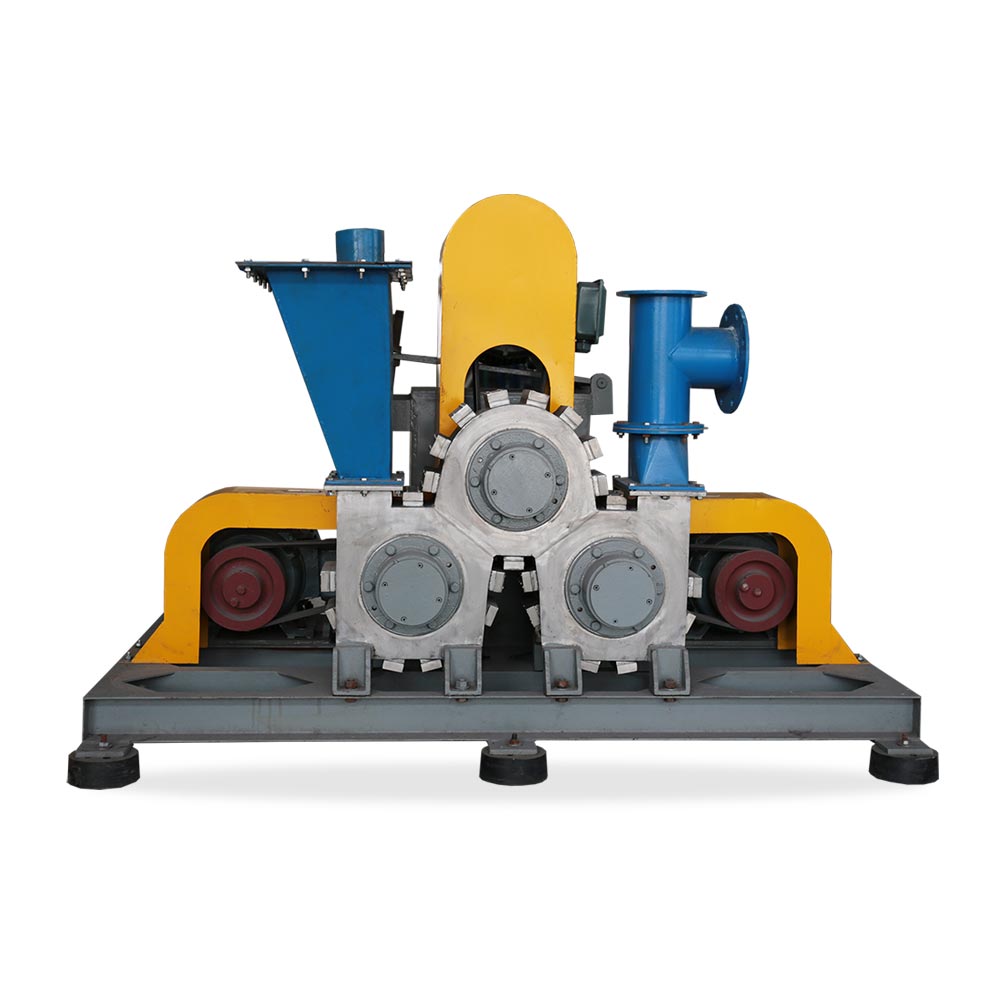 Three-Roller Coating Machine
It is very popular in China.
Realize powder surface modification by changing inner vortex with three rotating rotors.
Low investment and operation cost without any additional heating system.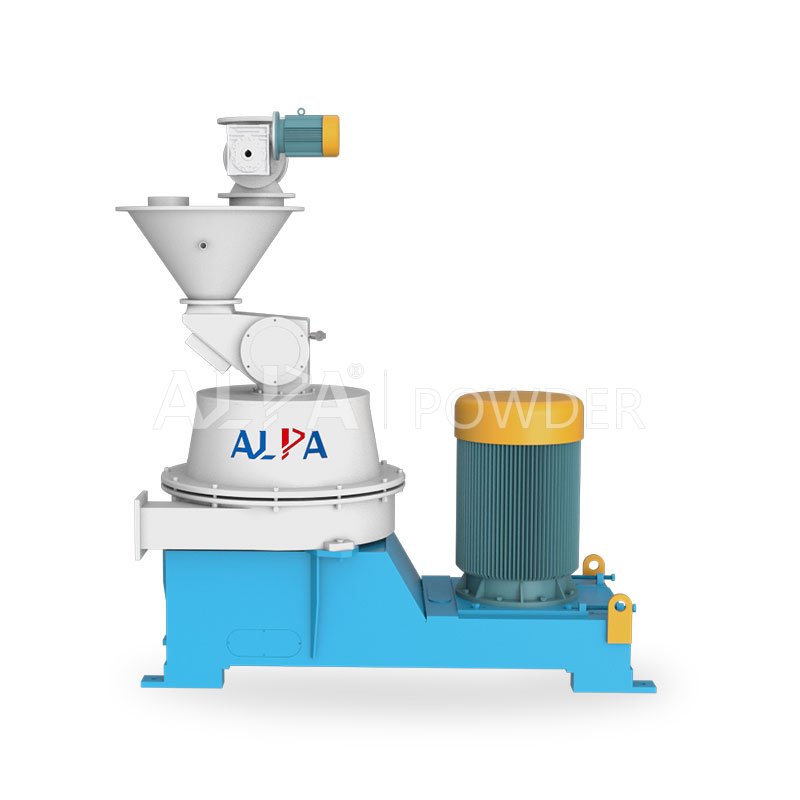 Vortex mill Coating Machine
The powder coating machine employs conic rotor and stator, the gap between them can be adjusted.
The highest linear speed of the rotor can reach 130 m/s.
The powder surface modification will be completed by high-speed impact, shear and friction of materials between stator and rotor driven by a motor.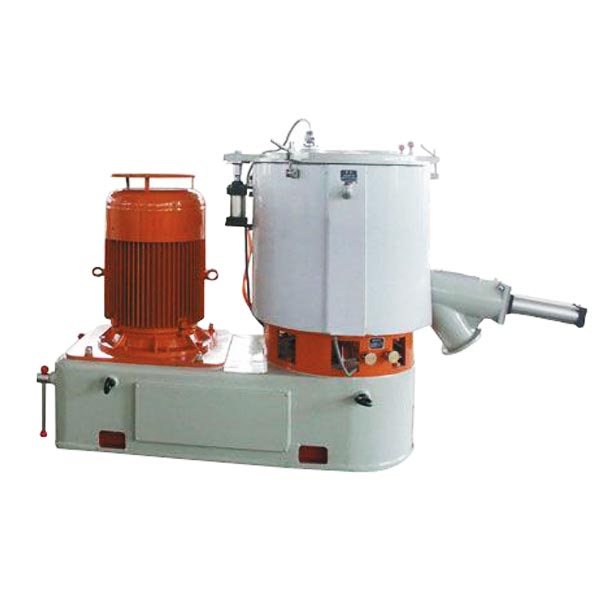 High-speed mixing coating machine
Batch-type operation.
Some materials has to be modified by silane coupling agent under high temperature and long time reaction.
Equipped with heating timing device, the modification temperature and time can be controlled.
Selectable ceramic liner is free from metal pollution.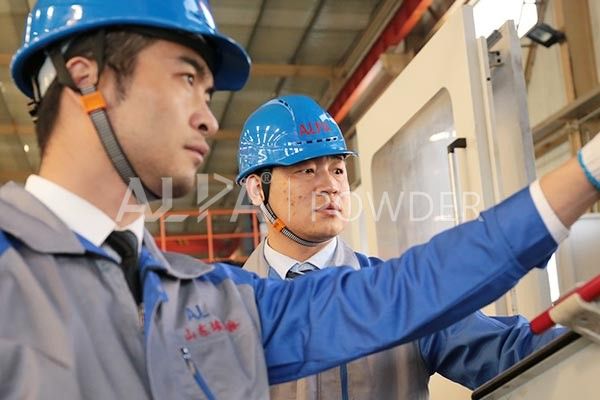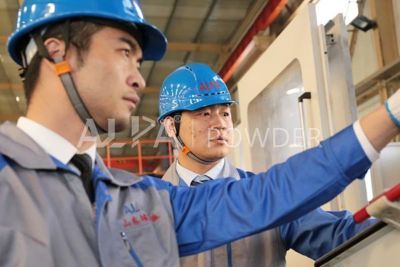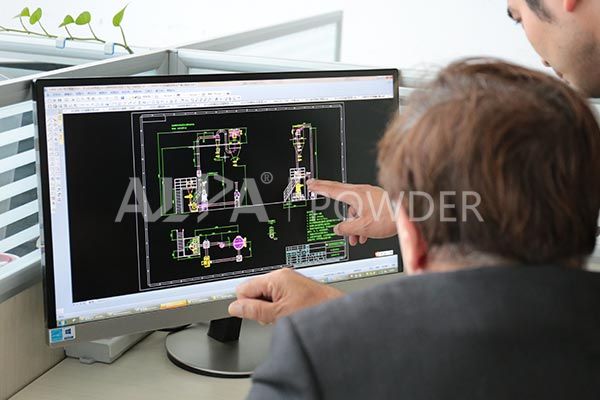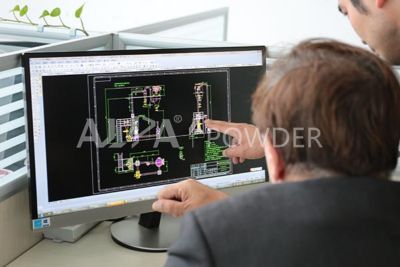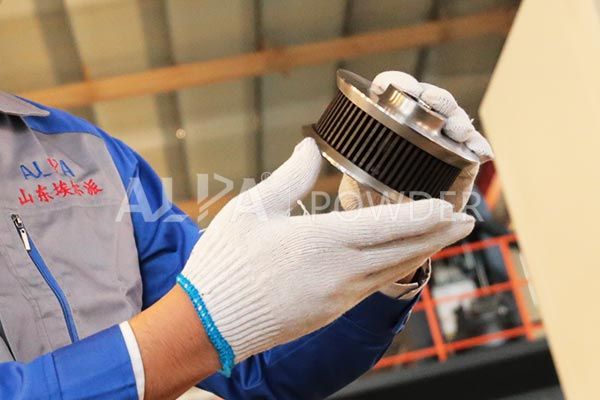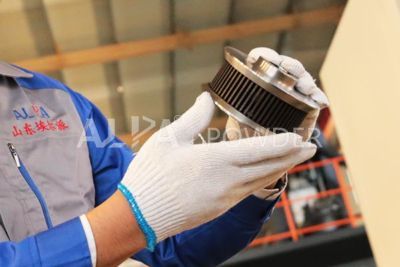 Quality Management
ALPA's quality assurance goal is to pursue the zero defects of all manufactured ultrafine powder equipment, actively implement Six Sigma quality management, and continuously improve process control management capabilities through advanced statistical analysis to ensure products and services are satisfied for customers.