CUSTOMER TRAINING
ALPA provides systematic training for our clients' technical personnel so as to better meet project requirements . Our training lecturer will continue to follow up  project running, ensuring  the project can be smoothly put into use and it can run continuously and smoothly and efficiently later.
01/

100+ training lecturers
More than 100 professional training lecturers teach you in details how to let the ultra-fine powder production line run continuously, efficiently and steadily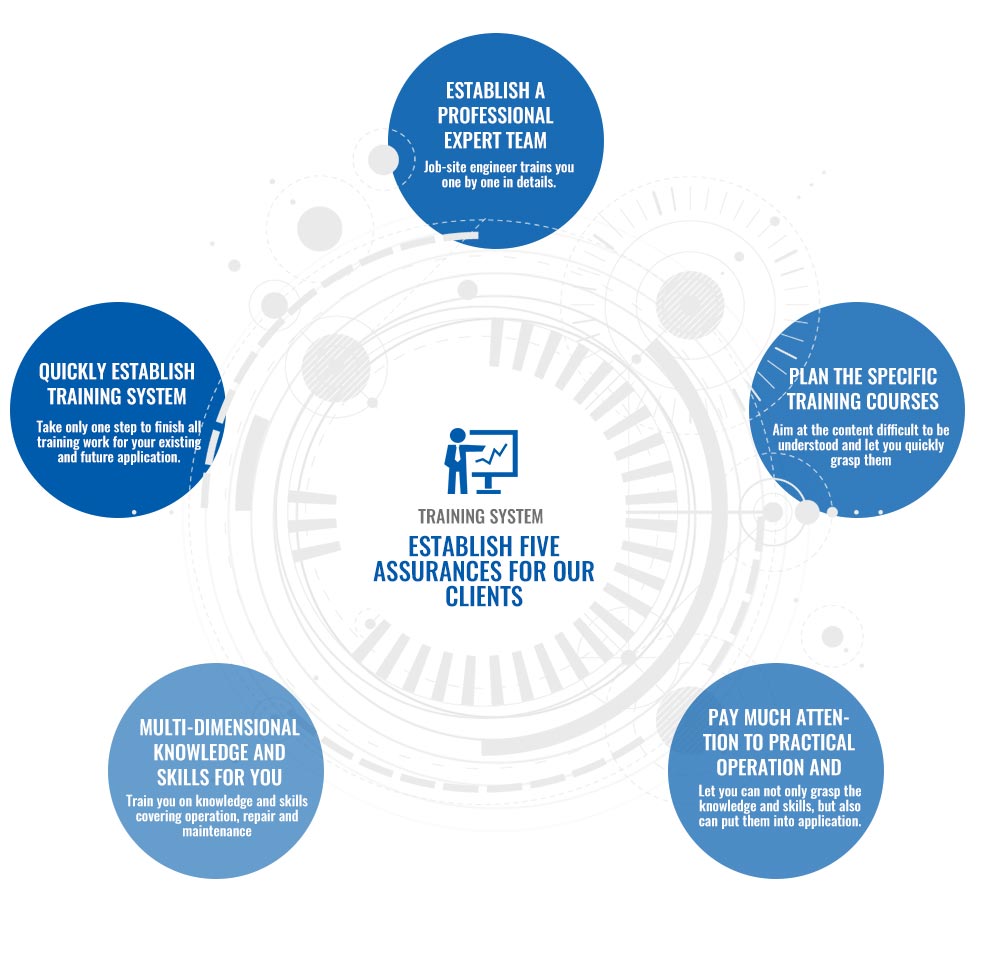 02/

Rich Training course,Expert lecturer's following up mode throughout the whole training process
Multi-dimensional training courses, lecturer's  following-up mode throughout the whole commissioning process and 18 years' high-quality service experience for more than 3000 companies ensure you can grasp all operation skills whatever you have basic skills or not
03/

1000+training experience for clients
18 years' customer training experience let every training process turn into a process which makes our client turn into our strategic partner.